Vodafone Americas Foundation funds connected toilet project which could help 2.5bn people access better sanitation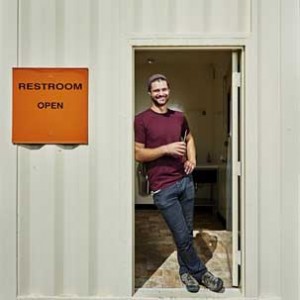 I didn't start out to become the creator of a texting toilet, but my team's invention, with the Vodafone Americas Foundation's help, will make a major contribution to solving one of the world's biggest development challenges.
About 2.5 billion people—around half the people in the developing world—do not use an improved sanitation facility according to the United Nations.
Improved sanitation is not the inside toilet you and I are used to, but covers facilities as basic as a pit latrine covered by a slab. This is a major problem with a wide-ranging impact on health, environment and livelihoods.
A few years ago I joined a project to tackle that problem by creating a low cost, solar-powered wastewater treatment and recycling system for developing countries. The system is an electrochemical reactor that converts human waste into disinfected water. More →