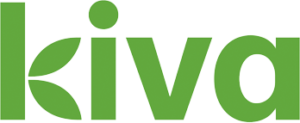 The Vodafone Americas Foundation is excited to announce the launch of a new program with Kiva, a non-profit organization that allows people to lend money through an online platform to low-income entrepreneurs and students in over 80 countries. With this new program, the Foundation is providing a grant to Kiva to give Vodafone employees the opportunity to direct a loan to an entrepreneur or project of their choice through the Kiva platform.
Kiva was founded in 2005 as the world's first and largest crowdfunding platform for social good. Kiva's mission is to connect people through lending to alleviate poverty and aligns with our commitment to driving social change through connected solutions. By lending on Kiva, any Vodafone employee can help a borrower start or grow a business, go to school, access clean energy or realize their potential.
Kiva is an online global community of 1.5 million lenders and over $850 million in loans, with 75 percent of its borrowers being women. In 2016, Kiva is on track to raise more than $100 million in loans for its borrowers around the world. This partnership will allow Vodafone employees to learn about and connect with different people, cultures, and issues around the world outside of their own day-to-day.
Through the program, the Vodafone Americas Foundation is giving Vodafone employees $25 to lend out to entrepreneurs all over the world. When loans are repaid, they will then go back into the corporate account to be re-lent by employees, fueling a cycle of giving. When the program comes to an end, the Vodafone Americas Foundation will disburse the remaining money as a grant to Kiva to continue to enable their growth. Should employees decide to donate their own money, they may donate as much as they like, and their donations will be tax deductible.
Vodafone has many employees that travel or work from home with flexible hours and demanding jobs. It is often difficult to be able to participate in group volunteer activities that happen in base offices or support community projects that demand volunteers to physically appear to help out. That is why this first of its kind grant for the Vodafone Americas Foundation is important to our diverse employee base. An employee can decide to be involved on his or her own time when it's convenient for them, where ever they are. It will also enable employees to involve friends and family to make a loan decision together, stay engaged throughout the process and track their collective loan portfolio. An interactive team page will show real-time data on how the loans are making an impact, creating an engaging experience for both office and at home workers across the U.S.
This new program embodies the mission of the Vodafone Americas Foundation, to leverage technology for good—and empower our employees to support the people and causes they believe in. We can't wait to see how our employees use their Kiva loans to support entrepreneurs around the world.