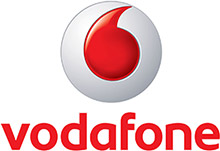 Vodafone Americas Foundation™ is part of Vodafone's global network of foundations. We are affiliated with Vodafone, one of the world's leading mobile telecommunications companies, which operates in more than 27 countries with partner networks in over 40 more countries, and has significant presence in Europe, the Middle East, Africa, Asia Pacific and the United States. The network of country foundations as well as the connection to the Vodafone business affords the sharing a global knowledge, technology expertise, and best practices.
"Connecting for Good" is a universal theme throughout Vodafone's foundations worldwide. The Foundations mobilize communities by bringing people together from all sectors: business, nonprofit, government, employees and even our customer base, to resolve shared problems and advance social change.
Our Vision
We leverage the power of connected solutions to drive social change by:
Our Mission
The Vodafone Americas Foundation fosters social change in global and local communities through connected solutions. Our mission is to connect an ecosystem of partners that use wireless technology to spark innovation, improve lives, transform the global development sector and empower women and girls. We mobilize social good by analyzing the needs of a community, collaborating with expert partners, and creating vehicles of knowledge sharing and learning.
Funding
What We Support
Vodafone is in the business of connected solutions—that is what we know and do best; therefore the Vodafone Americas Foundation supports nonprofit organizations to develop and utilize connected solutions that increase opportunities for learning, promote health, safety, and sustainability, and save lives. We connect organizations that use technology to spark innovation, improve lives, transform the global development sector, and empower women and girls.
We fund sustainable projects that are affordable to those in need and that are able to be maintained after implementation. We look for partnerships and collaboration, as well as inclusion of the people who will be served, throughout the project development. We also prioritize accessibility, in that the solution should utilize tools, equipment, and material that are practically available to the people served. Rather than funding technology for technology's sake, we invest in the power of technology to create lasting social change.
In addition to our technology focus areas, we provide small community support grants to target focus areas. More information on community support grants
Application Procedure
If we have been in contact with you and have requested that you submit a proposal, please follow the guidelines for submitting a proposal listed below. Although we do not have a deadline, we will discuss timelines with each applicant. Please submit the following:
2-3 page description of: the organization, the program that you are seeking funds for, the need in the community that the organization/ program address, how the organization/ program fits with the Vodafone Americas Foundation, and any other information that might be helpful;
a copy of the budget (can be organizational or programmatic, depending on what the funds will be used for);
a list of the organization's Board of Directors;
a copy of the organization's 501(c)(3) status.
We do not accept unsolicited grant requests. If we have not contacted you to submit a proposal and you still feel that your organization fits within the Foundation's mission please contact us.
Program limitations
Vodafone-US Foundation makes grants only to 501(c)(3) non-profit organizations that are not classified as private foundations.
What We Don't Support
The foundation does not support:
individuals
political organizations
religious organizations for sectarian purposes
fraternal, veterans, or labor groups