Each year, we seek a balanced panel of judges by selecting leaders from diverse areas such as nonprofit, business, venture capital, entrepreneurship, journalism, technology and social enterprise.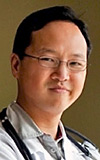 Enoch Choi, MD
Family Physician – Palo Alto Medical Foundation
Dr. Enoch Choi, MD is a full time Family Physician providing same day care at Palo Alto Medical Foundation. He provides free care to the homeless as the Medical Director of Peninsula Healthcare Connection. He leads medical disaster relief trips as the Medical Director of Jordan International Aid, having led dozens of trips to the Philippines, Cambodia, Sandy, Japan, Haiti, Katrina, Nepal, and now Kenya. He teaches, as Clinical Assistant Faculty, Internal Medicine, Stanford Medical School. His medical informatics consulting practice provides training, design,and expert witness expertise.
Enoch's board involvement includes nonprofits: visibility chair of Palo Alto Community Foundation, co-chair of PAFMG Healthcare Endowment, YCIS-SV, NIH AHRQ Standing Member, Heath Technology Forum, a few startups: LiveLeaf, FosmoMed and 19Labs and judging panels: Tech Museum/SCU TechAwards, Vodafone Wireless Innovation Project.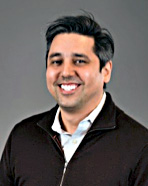 Kye Young
Director of Corporate Relations – United Nations
Kye currently serves as the Director, Corporate Relations for the United Nations Foundation based in New York. He has spent the last 12+ years serving in resource mobilization capacities working for both US non-profits and the United Nations. In these roles, he has worked to build partnerships with private foundations, multi-national corporations, international NGO's and high net worth individuals. Prior to joining the UN Foundation in January 2017, Kye spent seven years working in the Private Sector Partnerships Division of the UN World Food Programme (WFP), the largest humanitarian aid agency in the world fighting hunger. While serving in posts based in Rome, Italy; Washington DC and New York, he managed notable partnerships with Yum! Brands, Michael Kors, PepsiCo Foundation and Mars among others. Prior to WFP, from 2005-2010, Kye served as a Grants Manager for the San Francisco-based NGO, The Asia Foundation.
Kye received a Bachelor's of Art in History and Economics from the University of California Los Angeles and earned a Master's degree in American Studies from Columbia University. He is a San Francisco native currently residing in Carroll Gardens, Brooklyn with this wife and two daughters (age 5 & 2.5). When not playing with Lego or watching Disney movies, Kye enjoys basketball, soccer, snowboarding and going to standup comedy shows.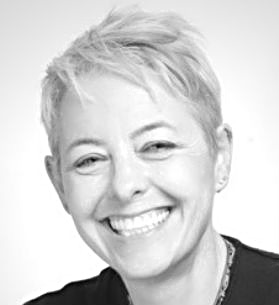 Amanda Noonan
Strategy Director – frogImpact at frog
Passionate about data, systems and social impact, Amanda is excited to bring her experience as a researcher and implementer across the global humanitarian and development worlds to frog.
At frog Amanda is the lead for frog's global social impact design practice frogImpact where she works with social innovators to design human-centered solutions, systems, and strategies that address the needs and aspirations of people living in underserved communities locally and around the world.
Prior to frog Amanda led the research, design and innovation practice at Internews, Specializing in local capacity building, systems and participatory design she has collaborated with communities inver 30 countries to co-create systems and tools for improved healthcare, financial inclusion, education and security.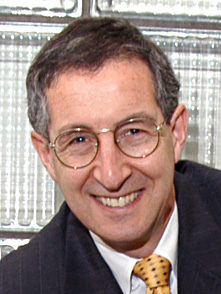 Leon Sander
Executive Director – Deshpande Center for Technological Innovation
As Executive Director of the Deshpande Center for Technological Innovation, Leon Sandler wears many hats: He is responsible for guiding the center's strategic direction, ensuring successful execution of its mission, and managing day-today operations. With a strong background in the assessment of technologies for commercialization, Mr. Sandler leads a process the center calls "select, direct and connect".
Before joining the Deshpande Center in 2006, Leon Sandler held senior positions in general management, marketing, finance and business development at companies such as Boston Consulting Group, Eastman Kodak, Texas Instruments and Digital Equipment Corporation. He founded the consulting firm Monmouth Group, where he provided management, marketing and business development assistance to over twenty early-stage companies. This included co-founding and serving as the CEO of Nuvonyx, a maker of industrial laser systems; serving as CEO of several start-ups; and assisting many ventures as an interim executive or advisor. Mr. Sandler received his B.S. degree in 1971 and his M.S. in Chemical Engineering in 1973 from Natal University in South Africa, and his M.B.A. in 1977 from the Stanford Graduate School of Business.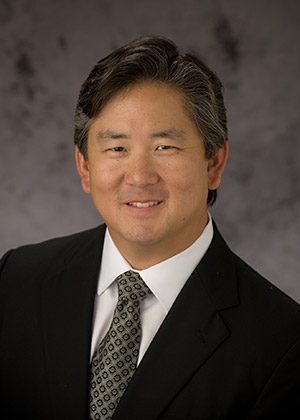 Peters Suh
Director – Vodafone Americas Foundation
Peters is currently the managing partner for Pacific Oaks Partners LLC a wireless consulting practice serving as senior advisor to Accenture Strategy. He has also advised Samsung Corporation, the US Department of Commerce, and Infoblox an internet security company. Previously, Peters was the CEO of the Wholesale Applications Community, CEO of the Joint Innovation Lab, President of Vodafone Global Enterprise Incorporated and President of Vodafone Ventures Limited. Peters is a board of director for the Vodafone Americas Foundation, the Diablo Regional Arts Association, and Claremont McKenna College's Parent Network Board. Peters holds a B.A. and M.B.A., both from the University of California, Los Angeles.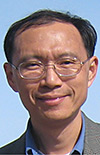 Stanley Chia
Vodafone Distinguished Engineer – Vodafone US Technology
Dr. Stanley Chia is senior technologist with Vodafone Procurement Company. Before this he was a senior member of Vodafone US Technology. With 30 years of experience in mobile related technologies, he has held key positions in operation, development and strategy. As a pioneer of small cells, his work experience spans multiple disciplines and continents. He is Senior Member of Institute of Electronic and Electrical Engineers (US), Fellow of Institution of Engineering and Technology (UK) and Vodafone Distinguish Engineer.

June Sugiyama
Director – Vodafone Americas Foundation
June has been in her current position as Director of the Vodafone Americas Foundation holding the corporate philanthropy role for over 15 years. She led the transition of Foundation's strategy towards technology for social impact and most recently launched the new pillar of funding to Empower Women and Girls through Technology.
June enjoys the challenge of creating alignment between corporate philanthropy and CSR or Corporate Social Responsibility with corporate strategy, resulting in effort to support incubation of social innovation start-ups; to stimulate and nurture technology funding by developing funder education & nonprofit education programs; searching innovative ways to harness mobile data for nonprofits to serve the community faster, better, safer, while emphasizing the importance of considering privacy and security. Her latest efforts are focused on diversity in the workplace, women and girls in sciences and technology, and a very large internal project to create several employee programs for individual recognition, team activities and community engagement.
Listed in 40 Women to Watch Over 40 and has been featured in a Forbes article, "A Tech Giant Is Helping Women Solve The Big Cyber Skills Shortages". June has served on the board of Northern California Grantmakers, participates in the Arts Loan Fund and the Emergency Loan Fund of the organization. She also serves on the advisory board of the Foundation Center in San Francisco, and several other Bay Area boards