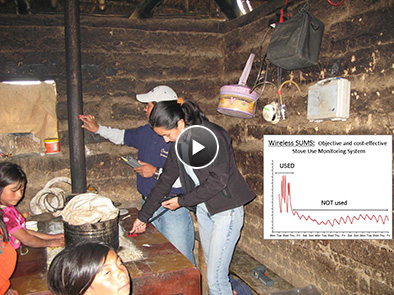 University of California at Berkeley
Approximately 700 million households, including the poorest half of the world population rely on fire and simple stoves for cooking. Smoke and exposure from these stoves are responsible for causing premature deaths for 1.5 million women and children as well as contributing to climate change.
With the potential to improve health, air quality, reduce greenhouse gases and save lives, 100 Million Stoves is a simple wireless stove use monitoring system (SUMS) that can be attached to the millions of new low-emission stoves being used in developing regions. Being developed at the University of California at Berkeley for initial application in India, this groundbreaking wireless technology will help assess the impact of household energy programs, enable feedback from users, and transparent verification of carbon credits.
Project Site: http://ehs.sph.berkeley.edu/sums

Meet the Winners