Each year, we seek a balanced panel of judges by selecting leaders from diverse areas such as nonprofit, business, venture capital, entrepreneurship, journalism, technology and social enterprise.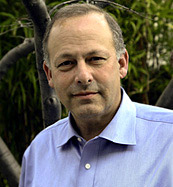 James Kahn
Professor of Medicine of UCSF
Dr. Kahn is based at San Francisco General Hospital. He has received three career awards, one from the American Cancer Society and two career awards from the NIH. He received one of the twelve "Roadmap Initiatives" from the NIH, "Re-Engineering the Clinical Research Enterprise: Feasibility of Integrating and Expanding Clinical Research Networks." He has also received research support from AHRQ, Blue Shield Foundation, California Healthcare Foundation and the Commonwealth Foundation. He has led teams and participated on teams focused on studies that span the clinical research spectrum including Phase 1, Phase 2 and Phase 3 investigations focused on three areas: antiretroviral and novel therapeutic treatments of HIV infection, pathogenesis-based and public-health based studies that interfere with HIV transmission and electronic medical records for outcomes research. His most recent scholarly activities concentrate on working as a team to capitalize on the data stored in electronic medical records, building networks for research and developing a mentorship program for doctoral and post-doctoral scholars and early career faculty dedicated to translational and clinical research.
He developed and directed a mentoring program for early career faculty and post-graduate students based within the UCSF-GIVI CFAR program. He is also the associate director of the Mentoring Development Program at UCSF focusing on mid career translational research faculty. At UCSF he has served on the Committee for Human Research, the Committee on Academic Budget and Planning, the Research Administration Board and the Research Data Systems Steering Committee as well as on advisory panels to the NIH, the FDA and the US Armed Forces.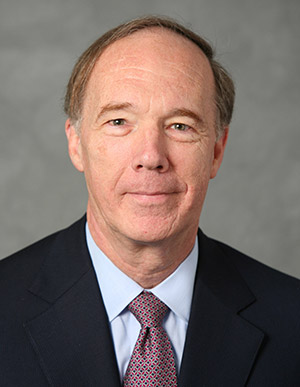 Richard J. Lynch
Executive Vice President – Verizon
Richard J. Lynch is executive vice president for Verizon Communications, with responsibility for delivering specific strategic technology initiatives across the enterprise. Before being appointed to this position in October 2010, Lynch was executive vice president and chief technology officer for the company.
Earlier, Lynch had been the executive vice president and chief technical officer for Verizon Wireless since its formation in 2000, and before that, had held the same position at Bell Atlantic Mobile since 1990. In those positions he was responsible for network technology selection and planning as well as network operations. Under Lynch, the Verizon Wireless network attained the distinction of quality and reliability, which formed the basis for the very well known "Can you hear me now?" advertising campaign.
Lynch has been at the forefront of wireless data solutions, starting with Cellular Digital Packet Data (CDPD) in 1995 when he led Bell Atlantic Mobile's build of one of the largest CDPD networks in the country. In 2004, Lynch again led the industry with the decision to widely deploy EV-DO, in the first true wireless broadband service widely provided to the public in the US. Lynch was also responsible for the decision to deploy CDMA (Code Division Multiple Access), which still remains the basis for the Verizon Wireless high-quality voice network. Building on these and other key technology decisions, Lynch has supported the introduction of key innovative products and services into the marketplace.
Lynch is a Fellow of The Institute of Electrical and Electronic Engineers (IEEE), and sits on the board of GSMA. He has served on the executive board of the CDMA Development Group (CDG) and as a member of the Federal Communications Commission Technical Advisory Committee. For his leadership in the early years of wireless data, Lynch was honored with the President's Award by the Cellular Telecommunications and Internet Association (CTIA). He has earned patents for advances in the area of wireless technology. He is a frequent guest lecturer in academia and industry on technology and its business implications.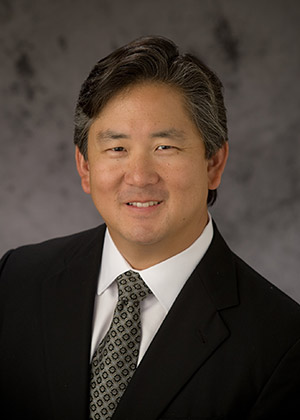 Peters Suh
CEO – Wholesale Applications Community

Peters Suh is the CEO of the Wholesale Applications Community (WAC), an alliance of communications companies committed to building an open applications platform. WAC will deliver an open industry application development platform that will benefit the entire ecosystem. By providing a single route for developers to deliver the latest innovative applications, WAC will bring applications to more than three billion global mobile users.
Previously, Peters was the CEO of JIL (Joint Innovation Lab), a joint venture with Vodafone, China Mobile, Verizon Wireless, and Softbank Mobile. Before joining JIL, Peters was President of Vodafone Global Enterprise Incorporated and Vodafone Ventures Limited. He was a managing director for Fremont Communications a private equity fund focusing on telecommunication investments. Peters was previously Vice President, Chief Technical Officer for Vodafone's Global Internet Services group and also held a number of positions with AirTouch Cellular. Peters is a director of Vodafone Americas Foundation, Aspire Technologies, and the Diablo Regional Arts Association. Peters holds a B.A. and M.B.A., both from the University of California, Los Angeles.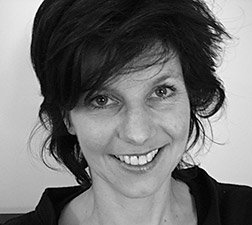 Katrin Verclas
Co-Founder and Editor– MobileActive.org

Katrin is the co-founder and editor of MobileActive.org, a global network of practitioners using mobile phones for social impact.
Katrin is currently working on mobile projects in ten countries, working on better governance, increased accountability, and engaged political participation in emerging democracies. She is also leading a team focused on developing mobile security tools and resources for human rights defenders.
A native of Germany, she has written and spoken widely on the role of mobile technology in citizen participation and civil society organizations, and for development.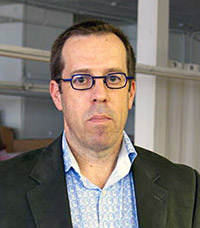 Jody Ranck, DrPH
Director of Thought Leadership, Policy and Advocacy; mHealth Alliance/UN Foundation
Jody Ranck has a career in health, development and innovation spanning nearly 20 years in his work with foundations, non-profits, the United Nations and governments. His current work has emphasized global health innovation and health technologies for the poor. In addition to his role at the mHealth Alliance he is an advisor to InSTEDD, IntraHealth, Cisco, GigaOM, and a number of other organizations on innovation strategies, ehealth and health policy. He has taught at the University of California at Berkeley in the Anthropology and International and Area Studies where he focused on human rights and humanitarian interventions and also teaches on innovation and creativity at University of San Francisco School of Business and Management where he is an adjunct faculty member. Dr. Ranck recently played a senior role in assisting to launch the new Global Health Innovation and Design program at Stanford University as well. He is also a consultant with the UN Economic Commission for Africa where he has been involved with their work on science policy and innovation. He played a leadership role in the Rockefeller Foundation's Global eHealth initiative that was launched in Bellagio, Italy in 2008. In addition he is a Principal Investigator at the Public Health Institute in Oakland, CA on a number of health technology programs. His previous work has included work in post-genocide Rwanda, risk and new biotechnologies (Zambia), work at the Grameen Bank in Bangladesh, and leading the Global Health practice and Health Horizons at the Institute for the Future in Palo Alto, CA.
He has served on the board of the Sustainable Sciences Institute and currently serves on the boards of the Media Advisory Board of the Annenberg Center's Health Journalism Fellows Program (USC) and the Diabetes Hands Foundation. He has a doctorate in Health Policy and Administration from UC Berkeley as well as an MA in International Relations and Economics (Johns Hopkins University, SAIS), and a BA in biology from Ithaca College. He has also completed coursework in Islamic Finance and Business (International Institute of Islamic Banking and Insurance). Some of his honors have included a Fulbright Fellowship (Bangladesh) and serving as a Rotary Fellow in Tunisia (Arabic and Islamic History). Dr. Ranck has frequently appeared on Bloomberg TV as an expert on Middle East politics.