Each year, we seek a balanced panel of judges by selecting leaders from diverse areas such as nonprofit, business, venture capital, entrepreneurship, journalism, technology and social enterprise.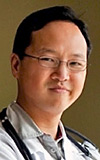 Enoch Choi, MD
Urgent Care Medical Informatician – PAMF/Sutter / MedHelp.org / AHRQ HSR
Dr. Enoch Choi, Family Medicine Physician and Partner in the Urgent Care Department of the Palo Alto Medical Foundation (PAMF), a Sutter Affiliate. Dr. Choi has made online healthcare an important initiative at PAMF, where he delivers patient care both in the physical facilities as well as virtually, online. Using electronic medical records coupled with a patient portal, Dr. Choi communicates with patients about their health concerns then provides prescriptions online. He provides answers to general health questions at MedHelp.org. His consulting practice encompasses expert witness work for cases concerning EMR and medical devices, and product development work on EMRs and online consumer health sites. A MedHelp professional medical journalist and daily blogger, Dr. Choi is also a frequent national speaker. Prior to his role at PAMF, he helped take Medicalogic/Medscape public, where he served as AboutMyHealth personal health record Senior Manager, Logician Internet EMR Manager, and Content & Community Specialist. Dr. Choi received his family practice training at UC Davis/Doctors Medical Center, Modesto and holds an B.A./M.D. from Brown University's Program in Liberal Medical Education.
He currently serves on the board of directors of Palo Alto Menlo Park Parents Club and Menlo Park Presbyterian Medical Missions, as well as the speaker boards of MedHelp.org, PAMF, PAN (Palo Alto Neighborhoods) and is an individual annotator for Google Health Co-op.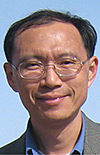 Stanley Chia
Senior Technology Partner – Vodafone Group R&D
Dr. Stanley Chia is Senior Technology Partner, Vodafone Group R&D and Vodafone Distinguished Engineer. He has been with the mobile communications industry for over 25 years. Prior to the current appointment, he was Senior Director Vodafone Group R&D US, and has previously held lead-positions in operation, technology and strategy at Vodafone, AirTouch Communications, British Telecom Labs and a number of British Telecom's international mobile businesses. His work experience covered the continents of Americas, Asia, Europe and Africa. He is currently supporting technical assessment, innovative solution scouting and technical operation for the Vodafone xone team. With over 150 publications in international journals and conferences and published numerous technical memoranda, he is a prolific contributor to the field of mobile communications. He is Senior Member of Institute of Electronic and Electrical Engineers (US), Fellow of Institution of Engineering and Technology (UK) and a Chartered Engineer (EU).

Andrew Dunnett
Group Director & – Vodafone Foundation
Andrew Dunnett was appointed Director of the Vodafone Foundation in September 2006. Andrew was previously an adviser to the Sustainable Development unit at the UK Department of Trade and Industry with specific responsibility for the CSR Academy, the lead initiative of the DTI's CSR programme.
Andrew has fifteen years experience in corporate responsibility, community investment and public affairs, including advising organisations such as BTEC, the BBC, the Commission for Racial Equality and Thames Water. He also led a corporate community investment project in the City of London whilst Director of the St Ethelburga's Foundation.
In addition to his work directing Vodafone's foundation programme, Andrew is a Trustee of the M-Pesa Foundation (Kenya) and a Board member of the M-Health Alliance (USA).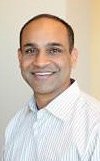 Raj Gollamudi
Director, Investments – Omidyar Network
Raj brings more than 20 years of experience as an engineer, entrepreneur, and venture capitalist to his role at Omidyar Network, overseeing mobile technology investments in emerging markets.
Prior to joining Omidyar Network in 2011, Raj co-founded BlueStream Ventures, a $300 million technology venture capital fund based in Silicon Valley. As the firm's general partner, he led investments across a number of technology sectors in the enterprise and consumer segments. Previously, Raj was a software research analyst at investment banking firms Thomas Weisel Partners and Wessels, Arnold & Henderson (now Royal Bank of Canada). He began his career as a software engineer at Sun Microsystems.
Raj earned a master's degree in computer science from Clemson University and an MBA in finance from The Wharton School of the University of Pennsylvania. He completed his undergraduate studies at the Birla Institute of Technology and Science, Pilani in India, where he received a bachelor's degree in electrical engineering. Raj serves as the Silicon Valley Chair of The Indus Entrepreneurs (TiE) mentoring program, which connects prominent venture capitalists with aspiring entrepreneurs.

Danica MacAvoy
ICT for Development – Clinton Global Initiative
Danica MacAvoy leads the ICT for Development practice for the Clinton Global Initiative, a global membership organization dedicated to meeting the greatest challenges we face through joint action. In this role, she works to identify and nurture opportunities for collaboration between and among global stakeholders from the business, NGO, academic, and government sectors. Within her portfolio, Danica works with leaders focused on bringing tech resources to bear on the economic, educational, and social justice efforts—as a way to advance educational opportunities, create job pipelines, elevate the voice of the voiceless, create mechanism of security for the vulnerable, provide health information, generate civic engagement, and inspire a new generation of leaders to tackle challenges through technology. Danica has a background in sustainability/corporate social responsibility consulting with a focus on the tech sector, and has advised Fortune 500 companies on issues such as human rights policy and performance, supply chain social responsibility, and community engagement and investment.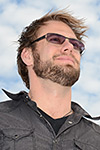 Mike North, Ph.D.
Founder and Chair – ReAllocate
Dr. North holds bachelors, masters, and doctoral degrees in engineering with focuses on mechanical design, rapid prototyping, and nanotechnology. He has published in a half dozen major scientific journals, including the journal Nature; and continues to speak internationally on design and innovation.
Mike masterminded builds on the Discovery Channel show Prototype This!, where he led teams of crack inventors, scientists, builders, and engineers to create never before seen spectacles of engineering. Inventions ranged from an omni-directionally driving stilt lifting traffic busting truck to a 30-foot tall waterslide simulator to cutting-edge lifesaving firefighting equipment.
Mike is now focusing his energy on developing the ReAllocate community, setting long-term strategies, developing a capacity-building curriculum, and traveling the world spreading the word. In his free time Mike has a design and rapid prototyping firm, North Design Labs, which focuses on rapid innovation, design, and prototyping.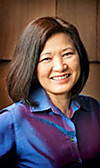 June Sugiyama
Director – Vodafone Americas Foundation
June has been in the Foundation's leadership role for over 10 years. In that role, she most recently led the Foundation's transition towards impact through technology related programs. The strategy was developed to better align with and utilize Vodafone's expertise in technology and innovation. June also developed the Vodafone Americas Foundation Wireless Innovation Project, a competition designed to seek the best wireless technology solutions to address critical social issues around the world. The competition has identified several high profile winners poised to make an impact in poverty, health, environment, disaster relief and technology access.
June served on the board of Northern California Grantmakers and participates in the Arts Loan Fund and the Emergency Loan Fund of the organization. She also serves on the advisory board of the Foundation Center in San Francisco, and served on the advisory committee of the Vodafone Group Foundation & United Nations Foundation Technology Partnership, the board of the National Japanese American Historical Society, the Business Arts Council in San Francisco and Nobiru-kai, a Japanese newcomers association. June received her teaching credential and liberal studies degree at San Francisco State University, masters and specialist credential at University of San Francisco, and has teaching experience with schools throughout the Bay Area, especially in the Japanese Bilingual Programs.