These finalists who were invited to present in the final round of the Wireless Innovation Project™ were selected from nearly 100 applicants.
CameraVitals
Rice University
Vital signs such as heart-rate, breathing-rate, and heart-rate variability form the foundation of health monitoring. Current methods are contact-based, resulting in (a) high cost, (b) potential for pathogen transfer, and (c) inapplicability for neonatal monitoring. CameraVitals is a smartphone-based, clinical-grade, non-contact vital signs monitor that overcomes all these challenges.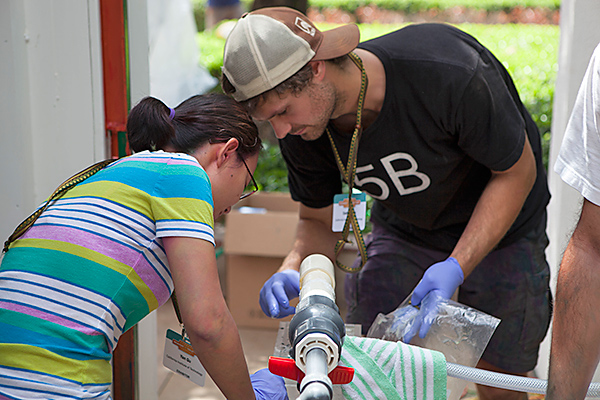 Seva Sustainable Sanitation
California Institute of Technology
Seva Sanitation Project has engineered an intelligent system that treats black water, providing a sustainable solution for the 4.5 billion people in the world without access to adequate sanitation. This highly scalable system eliminates the need for any existing infrastructure by employing unique mobile technologies for monitoring and maintenance.
3WDroid
Santa Clara University
The project creates a technology platform using recycled Android phones and tablets and links them together into a solar charged WiFi mesh network. The network is designed to be deployed by local entrepreneurs in impoverished areas of the world to provide affordable Internet and other services to the local population.
Disaster Response Communications System
De Novo Group
An infrastructure-less telecommunications system providing instant communications following a major disaster. The system leverages the smartphones of disaster victims and disaster responders to form a peer-to-peer network independent of existing telephone or Internet services, which is further supported by a rapidly deployable wireless network for Internet connectivity.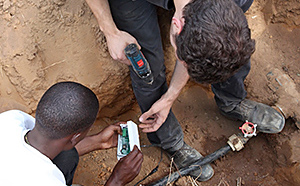 Mobile Well Monitor (MoMo)
WellDone International
WellDone builds a remote monitoring technology called MoMo that improves the reliability of rural infrastructure and the accountability of development projects. MoMo sends water flow rates over the cellular network to tell stakeholders how well rural water projects are working on a daily basis.
Coconut Surveillance
RTI International
This project will integrate a proven mobile malaria case surveillance and rapid response system with a novel risk-mapping platform that uses Google Earth Engine. This will allow malaria programs to dramatically improve their ability to target rapid response efforts and alert high-risk communities in real time.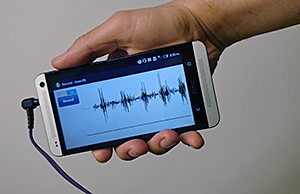 Mobile Stethoscope Diagnostics
Massachusetts Institute of Technology
The world's first USB-powered mobile stethoscope and decision-support mobile application providing critical diagnostic assistance to untrained health workers and non-specialist doctors in developing countries. This device has many markets, but the first application is diagnosis of pulmonary diseases, which is a top need in all countries.
Hemolix
University of South Florida
A mobile phone-based platform for prompt quantitative assessment of the level of in-vivo hemolysis (increased free plasma hemoglobin) for early detection of a life-threatening pregnancy complication.